Jewelry Repair
Jewelry Repair
Repairs & Services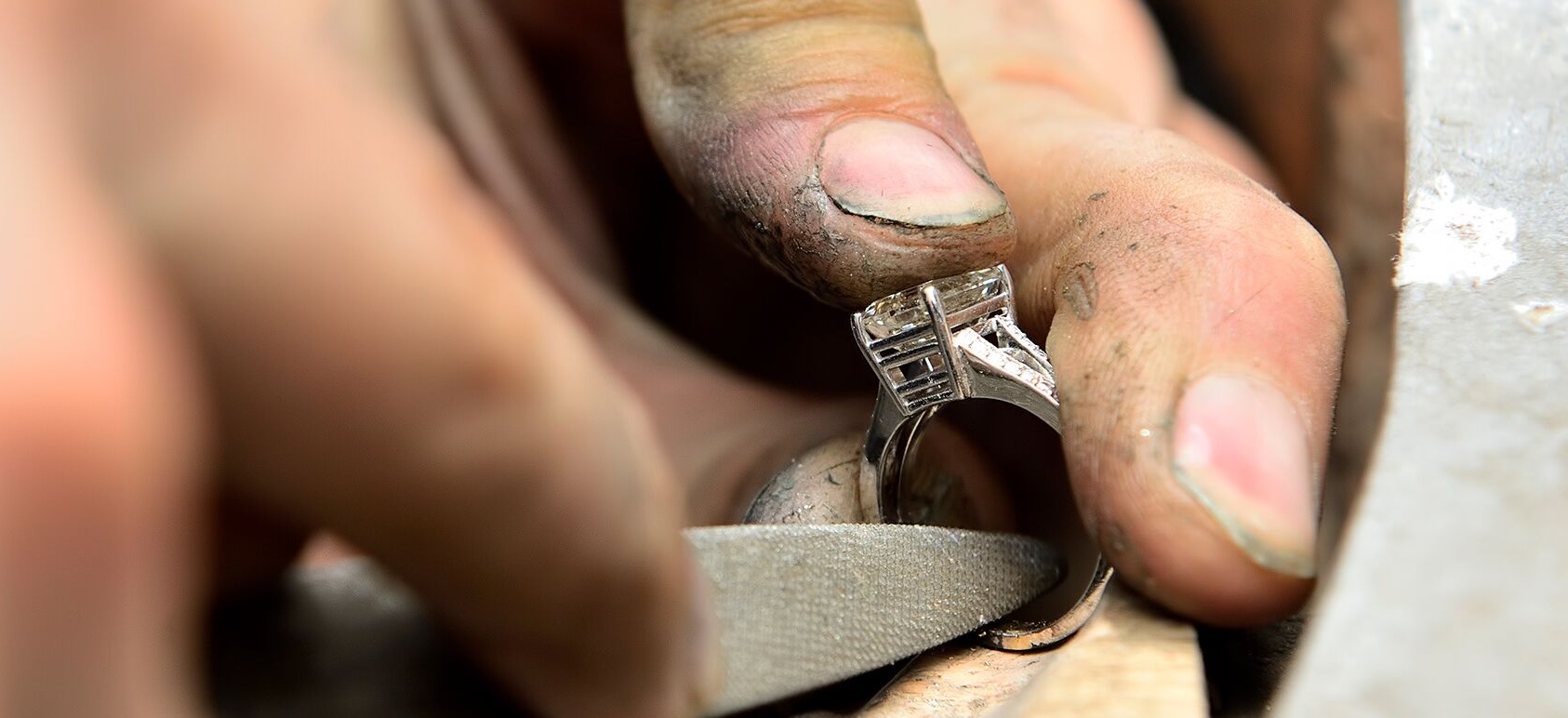 Shank Work (including soldering, ring sizing, and replacement)

All Prong Work (including retipping and replacing prongs)

Stone Setting (including tightening, channel set, bezel set, bead set, pave set, and bright cutting)

Basic Watch Repair (including link removal/additions, battery replacement, and pin replacement/repair)

Finishing (including clean & polishing, and various design finishes)

Chain Repair/Soldering (including basic and advanced chain repair, jump ring soldering, and charm soldering)

Clasp Repair

Pearl Repair (including knotted restringing, regular restringing, and glue pearl)

Engraving

Earring Repair (including soldering post, screw-back and post conversion, lever-back drop conversion, and converting bracelet links to earrings)

Fabrication

Platinum (basic and advanced platinum welding and sizing)

Miscellaneous (including fabrication, gold and diamond testing, and necklace restringing)

Ring Rehab
Family heirlooms are often some of our most frequent repair jobs. We're dedicated to preserving the legacy and sentimentality of jewelry passed down through generations of mothers to daughters to granddaughters, and fathers to sons. One of our clients brought in this cameo ring, passed down through many generations of men in his family.

Wanting eventually to pass the ring down to his son, our client trusted our repair staff to rehab his ring as best as possible. After a thorough consultation, our team set to work. After hours of careful and meticulous rehab work at the jeweler's bench, we were able to bring this broken treasure back to life.

Of the repair process, our client said:
"This past July, I brought Towne Square Jewelers a very old cameo mounted ring in desperate need of restoration. Against all odds, the Towne Square Jewelers Staff did a superb job in restoring my family heirloom. In sum, it looks brand new! For those with similar heirloom restoration needs, I would heartily recommend Towne Square Jewelers."
Whether it be a family heirloom, your wedding ring, or that piece of jewelry you love to wear every day, our expert staff is ready and willing to take on your jewelry restoration needs. Bring in your jewelry today, or give us a call for more information!